After a full day of branding Stacey was getting them ready for their photo shoot the next day.  She was going through a list of feelings they could access and lean into during their photo shoot.  She was doing a brilliant job of bringing up emotions and memories for them to embody during their photo shoot.  There was laughter in the air as stories were exchanged.  One of the gals said play "Walking On Sunshine" and that will get me there.  Next Stacey instructed:"I want you to remember a time you felt pretty".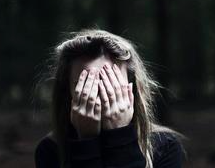 The room felt flat. The women's faces contorted in what looked like pain in attempting to remember a time they felt "pretty".  Stacey could see the struggle and was stumped.
Here I am sitting in a room full of beautiful, talented and engaging business women.  Women whom I look up to and admire.  Women who are strong and feminine and beautiful.  Women who I know are changing the world with their work. Women who are very pretty.
I felt a moment of sadness as I saw the pain and confusion in their faces connected to the word "pretty".  Neither one of them resonated with the word "pretty".  I was witness to their uncomfortableness and jumped in….
What about a time you felt attractive?  Or beautiful?
Or what about a time you felt really good about the way you looked?
What about a time your husband told you you look pretty or beautiful?
Something in the words I said sparked some memories and both women accessed a time they could embrace in their photo shoot.  Neither woman resonated to the word "pretty".
It got me thinking about this word and what does it really mean? What does it mean to feel pretty? What does pretty look like? What does being 'pretty' feel like?  Is it OK to feel pretty? Why was it so hard for them to remember a time they felt pretty?  Do I remember a time I felt pretty?
I remember a whole lot more times that I felt ugly than I felt pretty.  That is sad.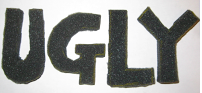 There are so many pressures on women to look good but I'm beginning to realize that there are so many women who are beautiful but they don't know it, they don't feel it.  They have no idea that they are pretty.  I'm not sure there is an answer to this except I want women to know and feel pretty & beautiful.  I want a place to be vulnerable, to share and to encourage. I want to talk about what we are not talking about.
In a beautifully manifested conversation a Facebook Group was birthed "Pretty Girls Who Feel Ugly".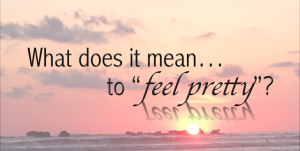 Pretty Girls Who Feel Ugly was created for powerful, beautiful, heart centered women who don't know they are beautiful.  Not knowing something amazing about yourself shows up in many different ways.  It's never just about looks or being pretty.  When you are discounting yourself you are dismissing things that are of high value for yourself.
So let's open up a discussion and share and talk and be vulnerable.
What does pretty look like?
What is pretty supposed to feel like?
You're so pretty, why are single?
Are you supposed to know you are pretty?
Where does beauty really come from?
I want to share my vulnerability with you and I want you to do the same.
Every women should have a time in her life that she feels pretty, that she feels beautiful and that she knows she matters.
Please join us and invite the amazing women in your life.
Much love to you,
Melissa
PS Join us for an open hearted conversation… Pretty Girls Who Feel Ugly