As I stand here burning over 6 years of journals from 2004-2011 spread across 19 notepads I am encompassed in an overwhelming feeling of gratitude to the young girl who embarked on this journey so many years ago.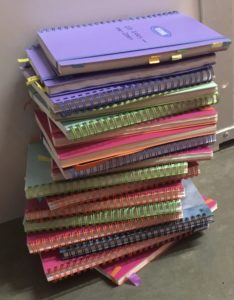 To my younger self…this is for you.
Thank you.
Thank you for having the courage to move through some of the most extraordinarily painful experiences of your life. You persevered and I am grateful for you.
Because or you I am standing here before you today a woman full of love and light.
You didn't even know me back then. I was a glimpse of a dream to you but you had passion and strength and trust and belief that helped you surpass any doubts. You had wisdom beyond your years and a knowing in your heart and soul that compelled you forward.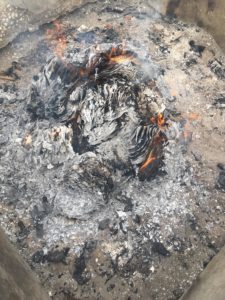 You had no idea you were following the breadcrumb trail of your intuition to lead you through the journey. Thank God you followed! Thank God you listened to the nudges! You didn't always grasp it in the whisper but you ALWAYS received the lessons. I am so grateful and so proud of you for saying yes when you were frightened. For always knowing there was something "more" but never quite understanding what that was. There was just a strong yearning pulling you forward that you had to follow.
As tears run down my face I'm grateful for you. Because of your strength and perseverance I'm standing here today. A strong woman, no longer a girl. A woman who feels whole, no longer broken. A woman who embraces her feminine essence, her spiritual gifts, her power and wisdom.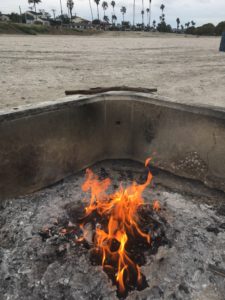 A woman who is about to embark on another journey in sharing her gifts with the world. I look back at you and see how brave you were to follow blindly and believing in this feeling of something "more". I have that same feeling again. There's something "more" and because of your example, your strength and your willingness to move forward step by step, day by day, moment by moment I am willing to do it all again.
It's been a wild and amazing journey and because of you, a young girl who believed blindly, I am here today an extraordinarily happy woman who feels oh so very blessed to be a witness to your tremendous growth.
Here's to our next amazing journey….
I love you.
Thank you.